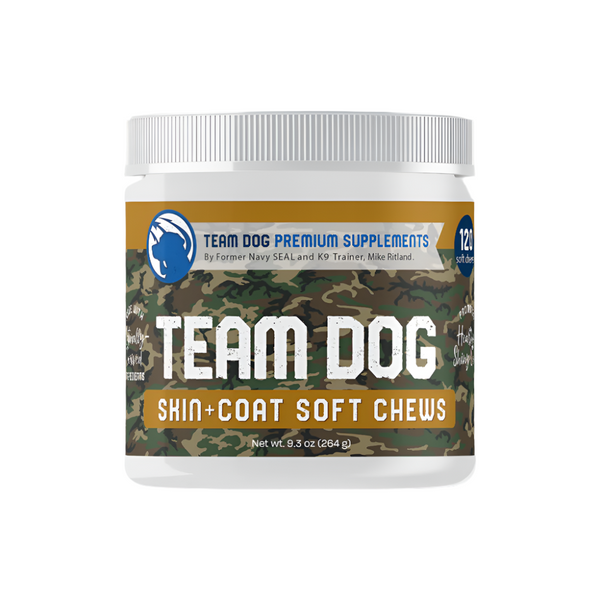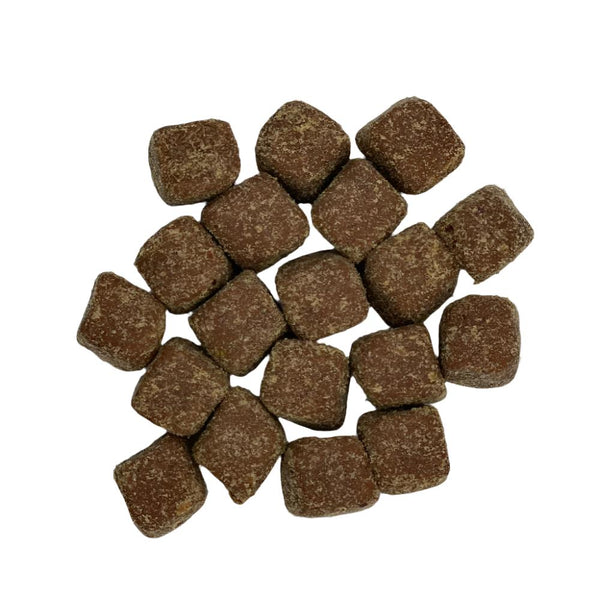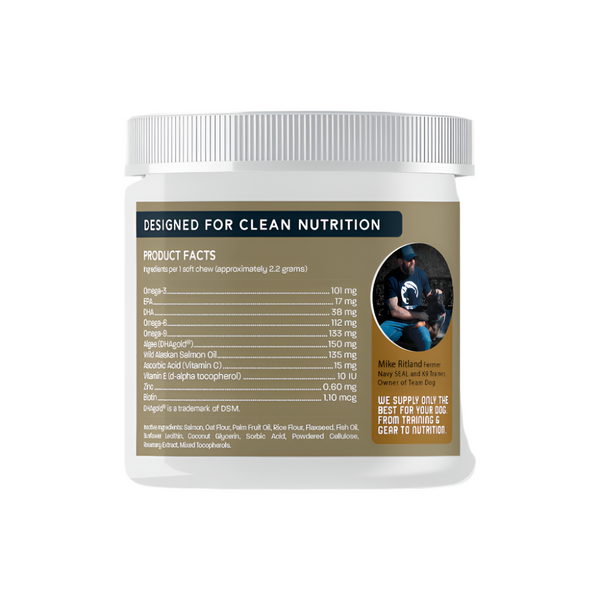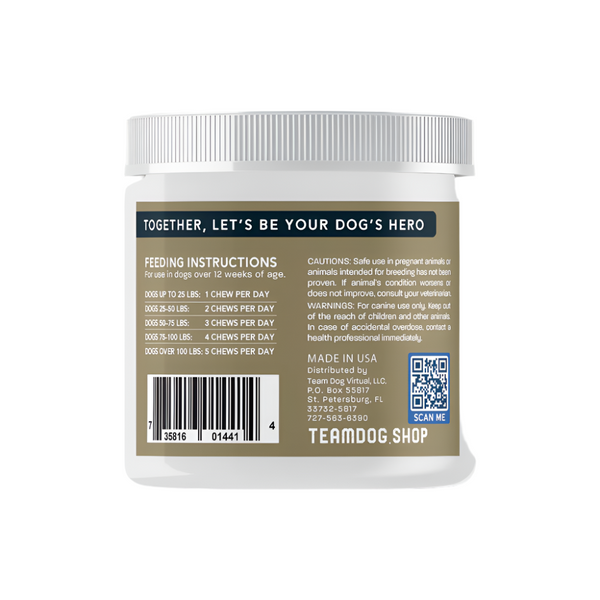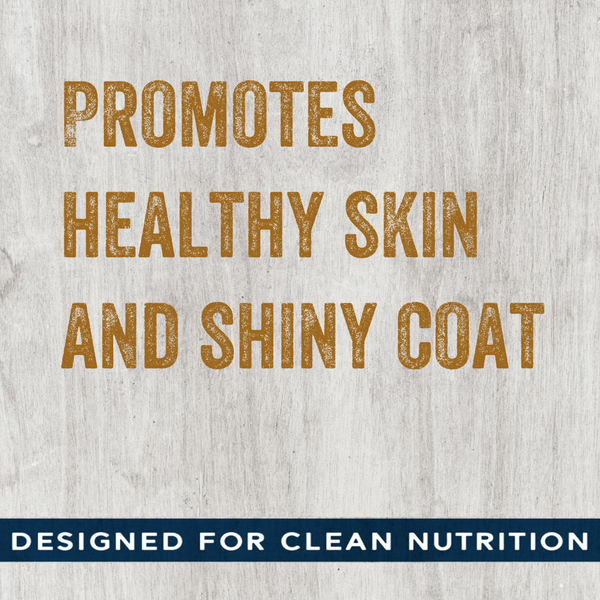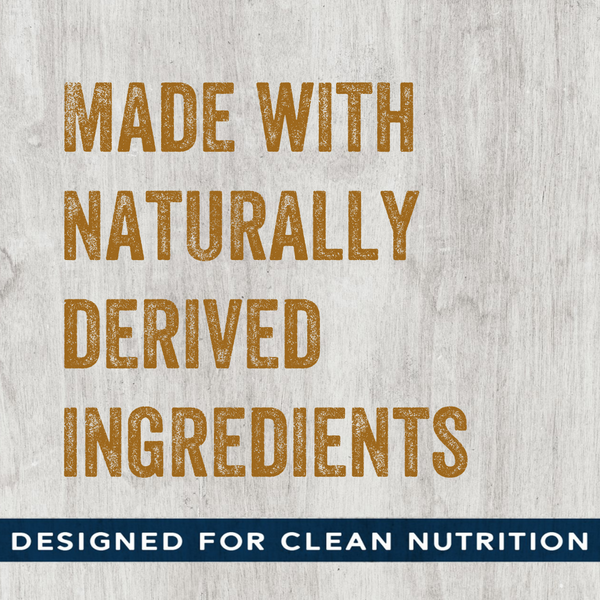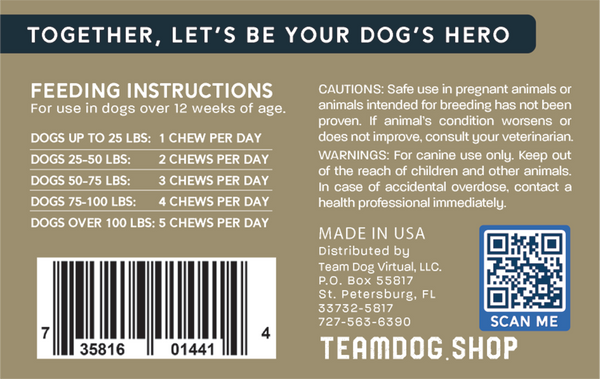 Omega 3 Skin & Coat Soft Chews, 120 ct
Nutrition and training are the key elements to a happy and healthy dog, but just like world-renowned athletes, dogs can benefit from implementing supplements into their diets and routines. The Team Dog line of supplements are an all-natural solution to providing your dog the boost it needs to perform.
Born from the battlefield, not the boardroom. Mike Ritland has an unwavering commitment to quality and performance for all his products, including Team Dog Online Training, Team Dog Food, and treats.
CAUTIONS: Safe use in pregnant animals or animals intended for breeding has not been proven. If animal's condition worsens or does not improve, consult your veterinarian.
WARNINGS: For canine use only. Keep out of the reach of children and other animals. In case of accidental overdose, contact a health professional immediately.
Omega 3 Skin and Coat.
Bitchin stuff I just wish there was a more affordable shipping option.
Omega 3 Skin & Coat Soft Chews
I mix them with her regular food. Coat seems great and she has no side effects.
Omega 3 Skin & Coat Soft Chews, 120 ct
Omega 3 chews
These chews are high quality and my husky loves them. There are many Omega 3/6/9 supplements on the market, but I believe the ingredients in Team Dog Omega 3 chews are of higher quality. My husky's coat is looking great!