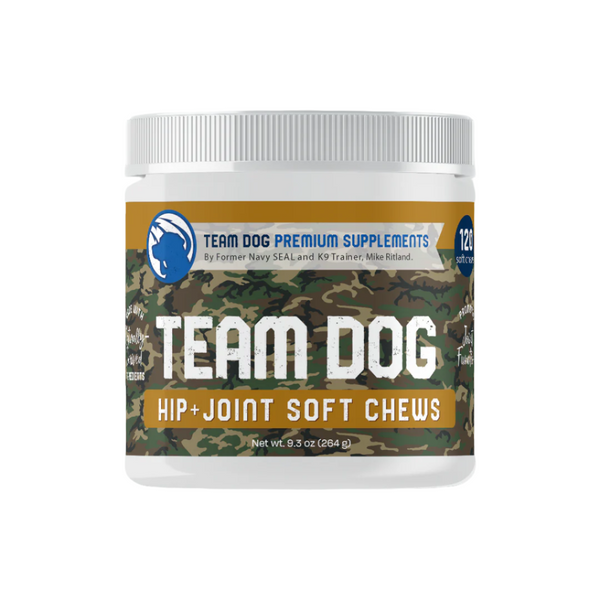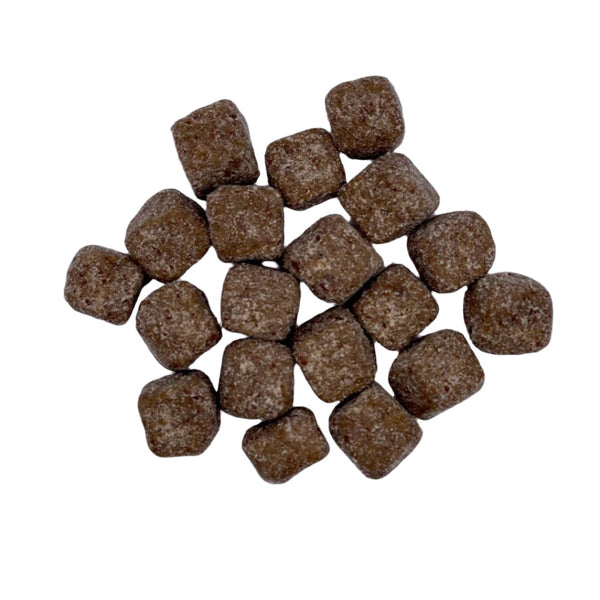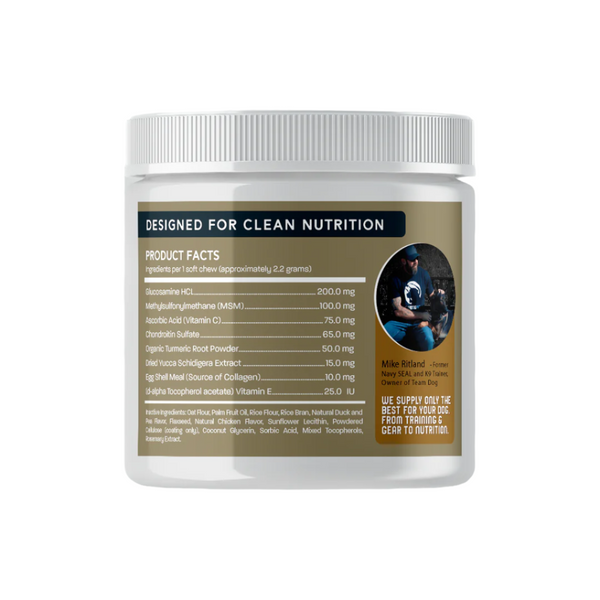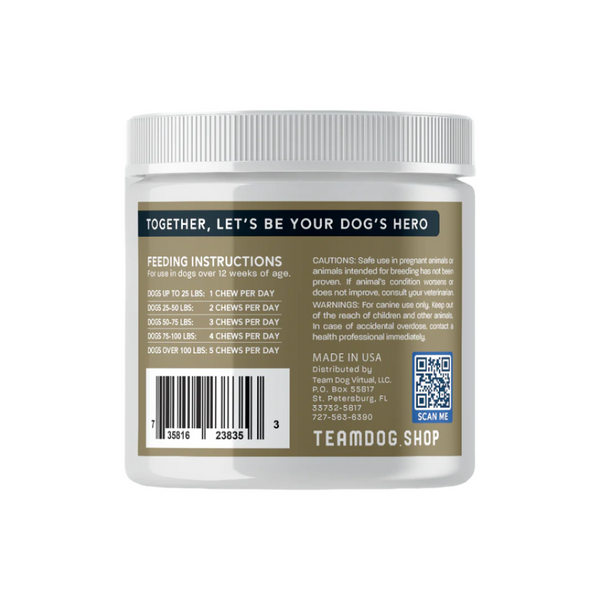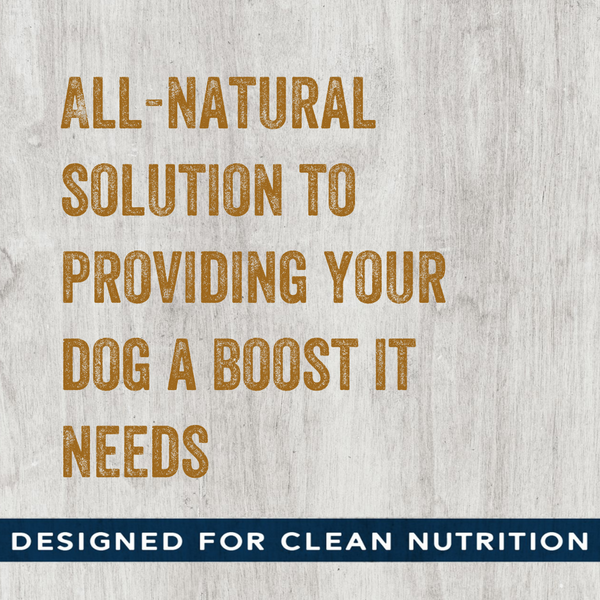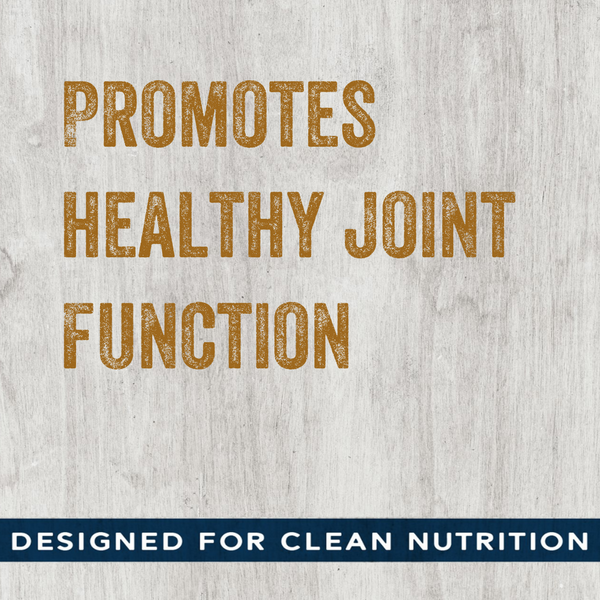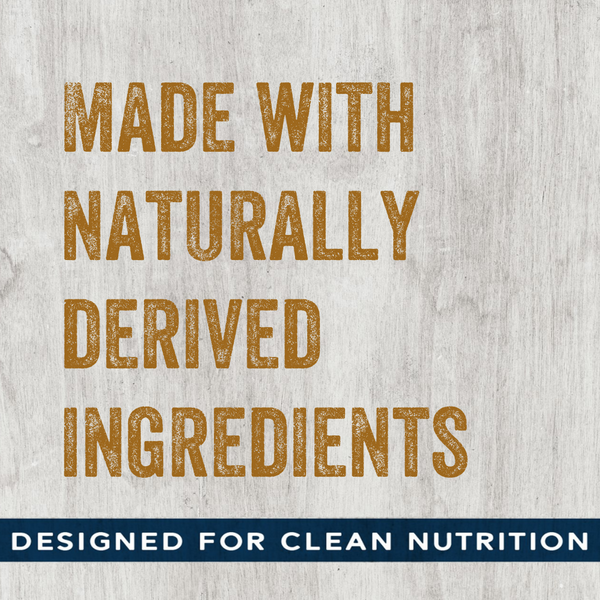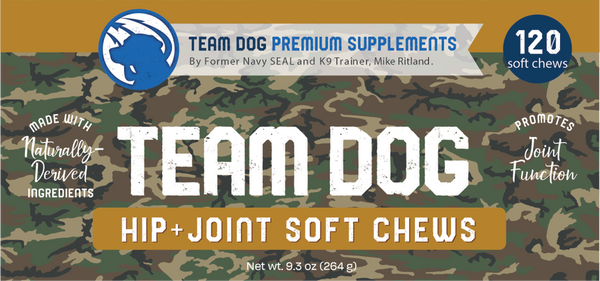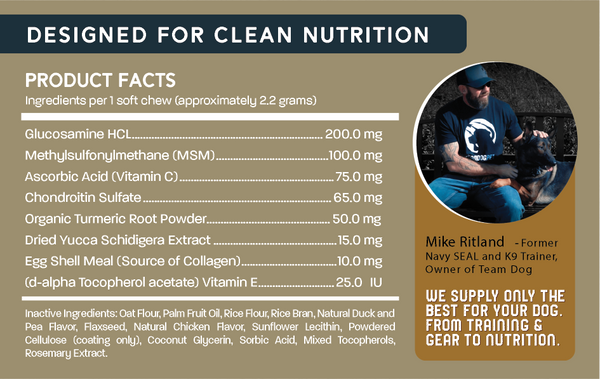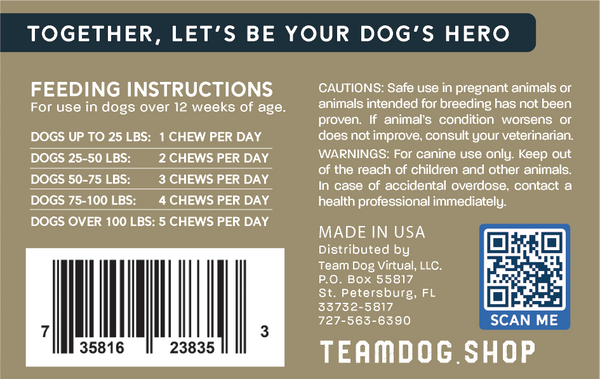 Hip & Joint Care Soft Chews, 120 ct
Nutrition and exercise are fundamental components of a dog's wellbeing, just like professional athletes who support their performance with supplements. Team Dog's line of all-natural supplements provides your canine companion the extra edge they need.
Born from the battlefield, not the boardroom. Mike Ritland has an unwavering commitment to quality and performance for all his products, including Team Dog Online Training, Team Dog Food, and treats.
CAUTIONS: Safe use in pregnant animals or animals intended for breeding has not been proven. If the animal's condition worsens or does not improve, consult your veterinarian.

WARNINGS: For canine use only. Keep out of the reach of children and other animals. In case of accidental overdose, contact a health professional immediately.
My dogs love these treats
Really like these treats they are good size to get dogs full attention my one older dog has some trouble when she over does it an I think these treats are helping her thanks Mike for a lot of great products
Hip & Joint Care Soft Chews, 120 ct
Hip & Joint Care Soft Chews, 120 ct
Excellent
Tier 1 product here excellence is the standard