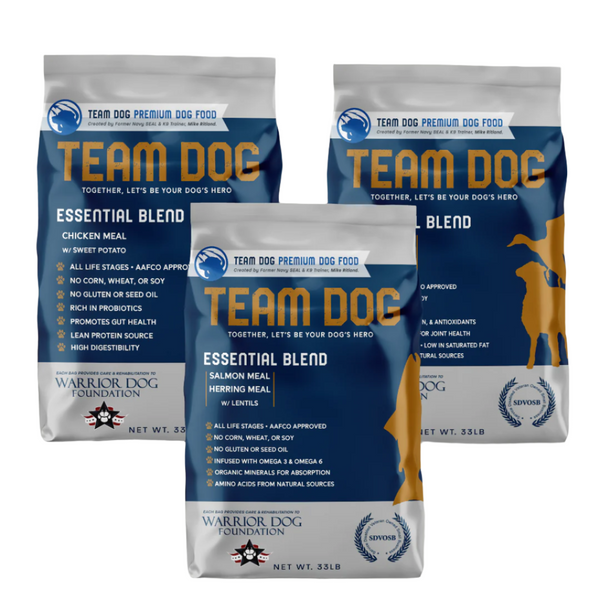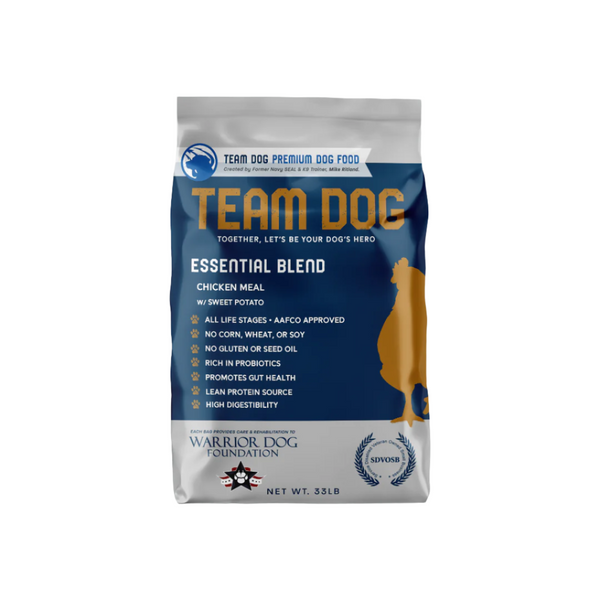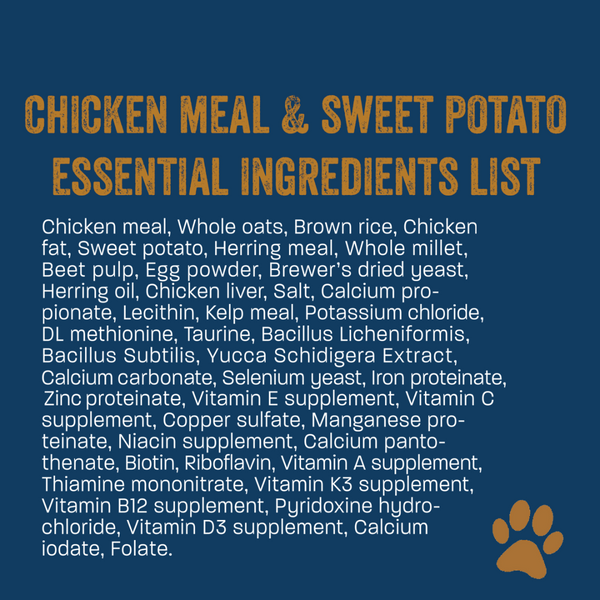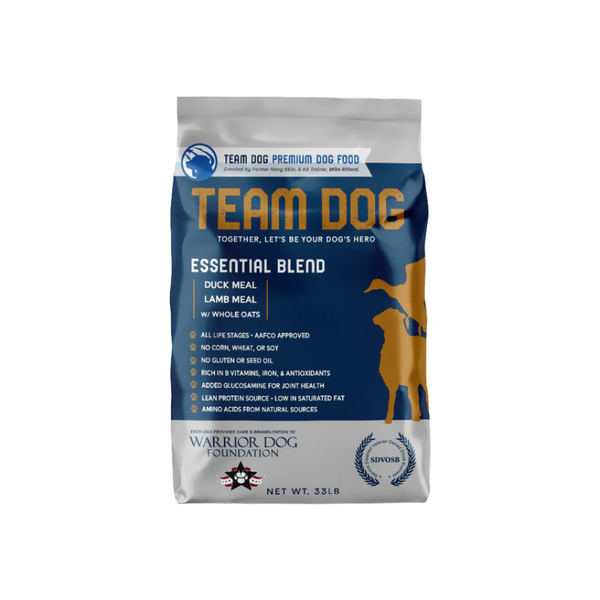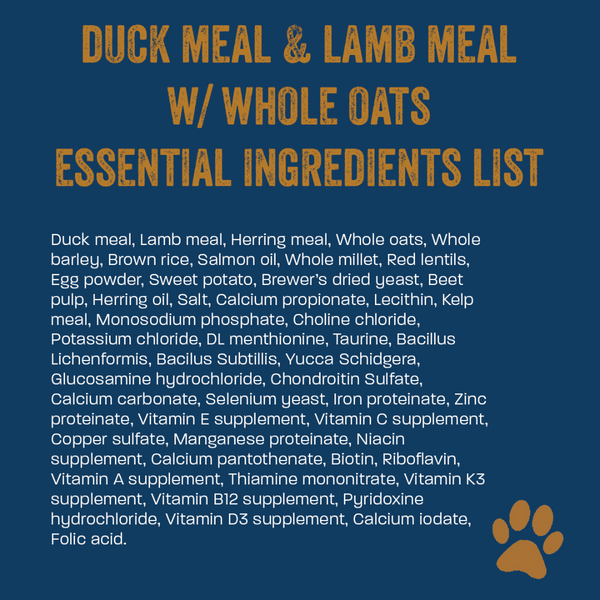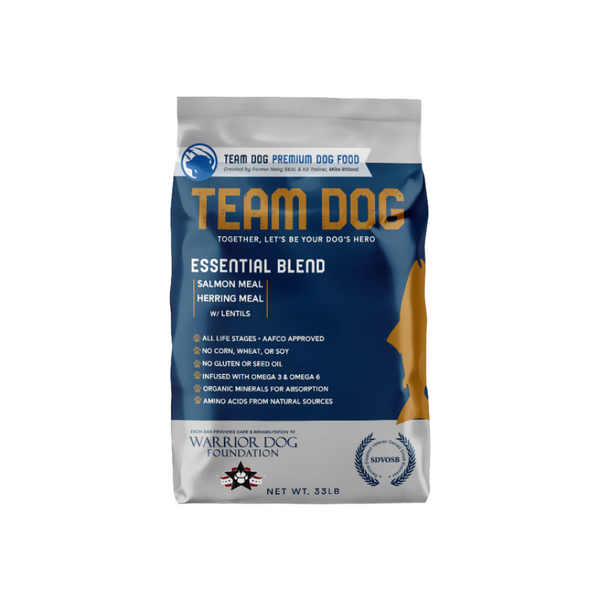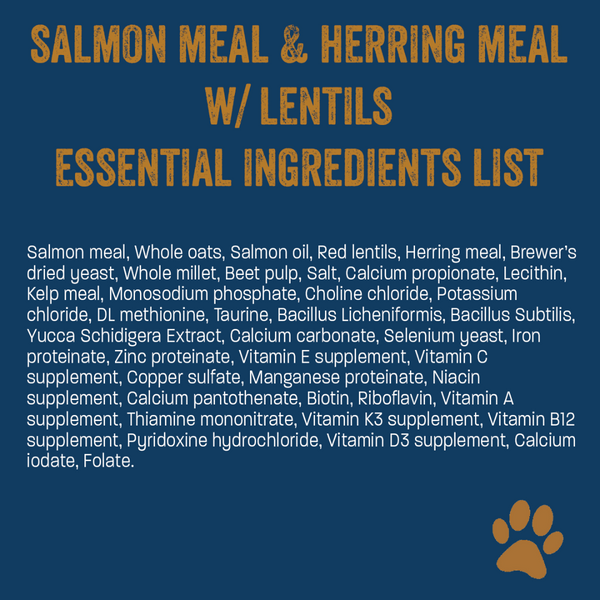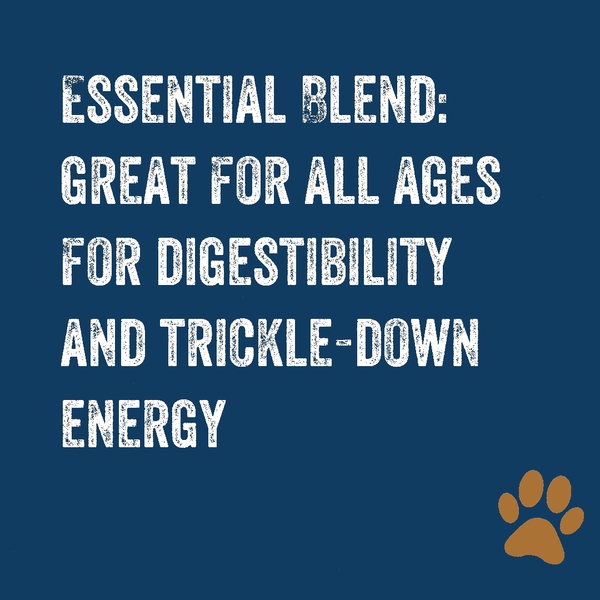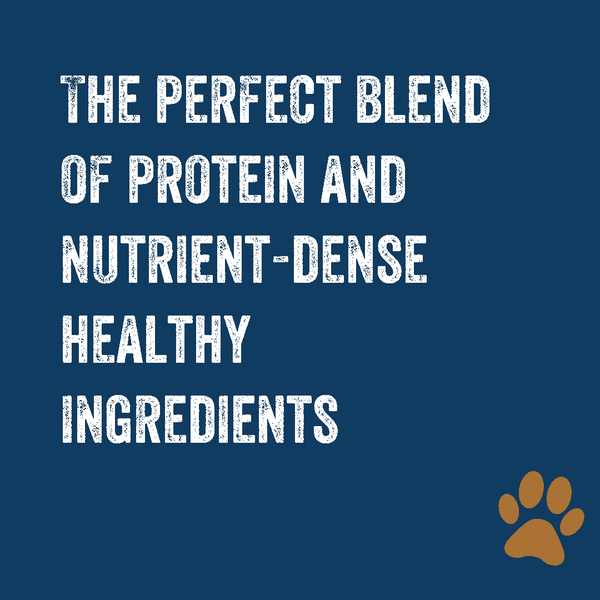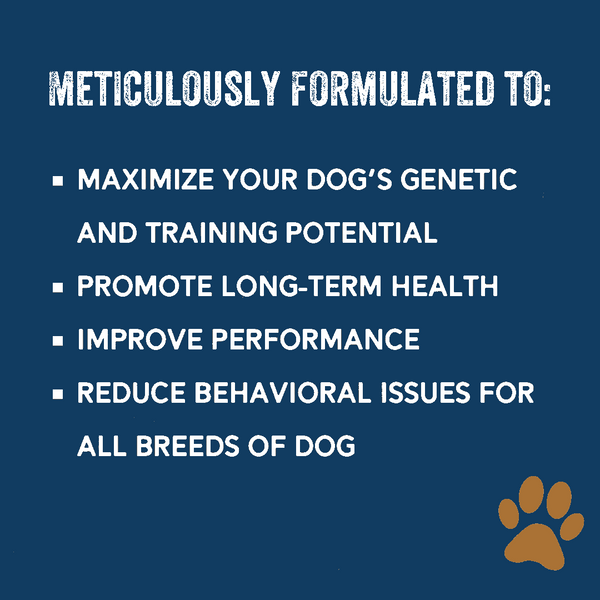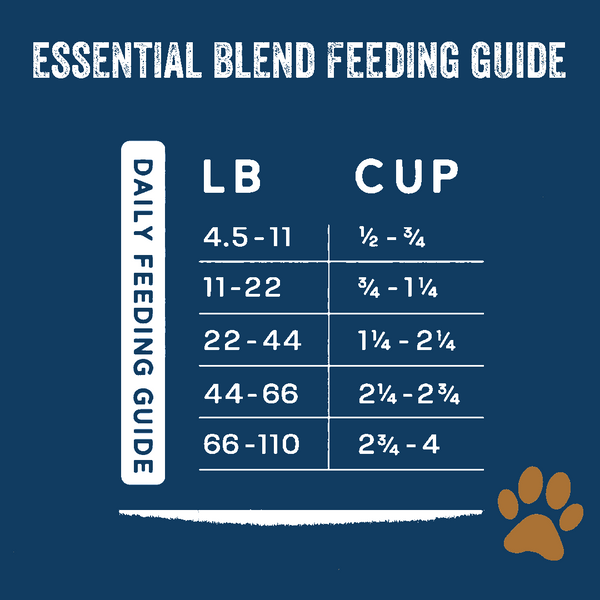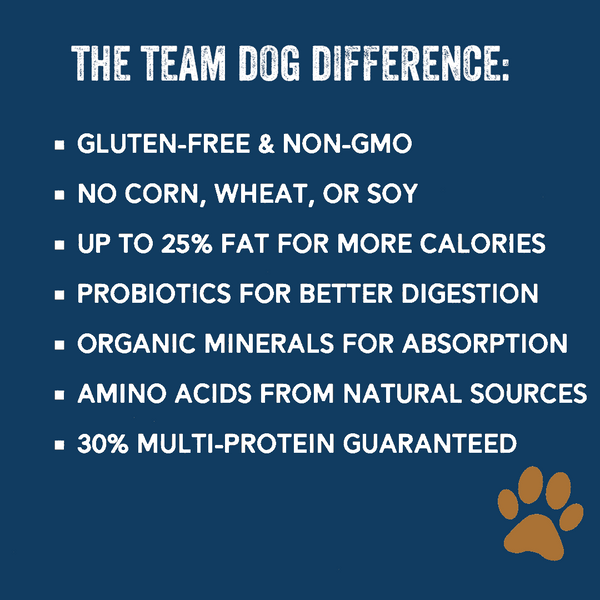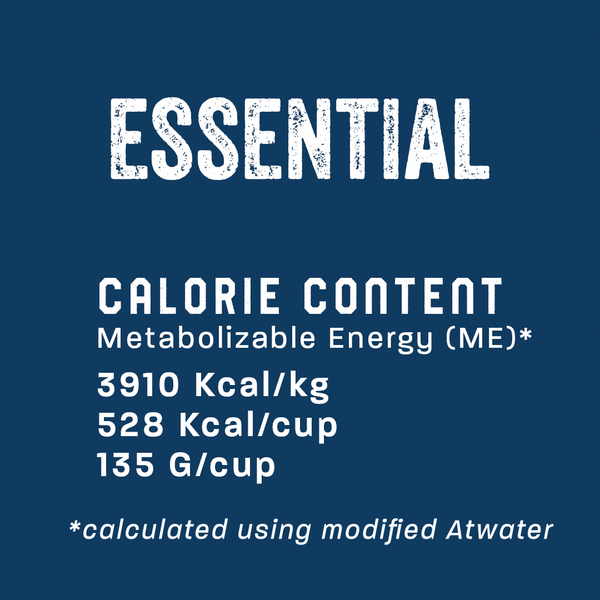 Essential Blend Premium Dog Food
Team Dog ESSENTIAL BLEND is highly recommended for puppies, adult, and senior dogs to maintain an overall healthy dog. Meticulously formulated to maximize your dog's genetic potential, promote long-term health, improve performance, and appearance, and reduce behavioral issues. 
More than 300 authentic reviews! Give your pup the benefit of Team Dog nutrition today!
Team Dog Food provides the perfect blend of protein, fat, and nutrient-dense ingredients for your dog. More energy is packed in our food blends using specialized cooking procedures than many industry leaders. This means your dog can maintain great health and performance while you're feeding and cleaning up less. It's that simple.
Recommended for puppies, adult, and senior dogs. An all-life stage formula for maintaining good health.
AAFCO Approved Formula
Proteins:
DUCK MEAL & LAMB MEAL WITH WHOLE OATS
Highest quality of ingredients sourced from France (duck) and New Zealand (lamb)
Perfect for those with sensitivities
Promotes joint health
80-90% of the protein from animal sources
SALMON MEAL & HERRING MEAL WITH LENTILS
Chicken-free for those with sensitivities
Rich in Omega-3 fatty acids, EPA and DHA
70-85% of protein from animal sources
CHICKEN MEAL WITH SWEET POTATO
Does not contain corn, wheat, soy, or vegetable proteins
80-90% of the protein from animal sources
Benefits:
GLUTEN-FREE, NON-GMO
ALL LIFE-STAGE formula
NO CORN, wheat or soy
UP TO 25% FAT for more calories
PROBIOTICS for better digestion
ORGANIC MINERALS for absorption
AMINO ACIDS from natural sources
Feeding Guide:
| | |
| --- | --- |
| DOG'S WEIGHT | CUP |
| 4.5 - 11 | ½ - ¾ |
| 11 - 22 | ¾ - 1¼ |
| 22 - 44 | 1¼ - 2¼ |
| 44 - 66 | 2¼ - 2¾ |
| 66 - 110 | 2 ¾ - 4 |
Guaranteed Analysis
| | |
| --- | --- |
| Crude Protein | min 26% |
| Crude Fat | min 20% |
| Crude Fiber | max 3.0% |
| Moisture | max 10% |
Transition Instructions
When transitioning your dog to Team Dog Premium Dog Food, substitute a small amount of current food with the Essential Blend, gradually increasing over a 4-day period.
Sandro and Logo love this stuff
(only Logo is eating it) Logo says, "The food is fan-damn-tastic !!!" On a different diet for a while and gained some weight but losing it now and still energetic and happy.
Dogs love it!
Started Team Dog food for 2 dogs about 1 month ago. Dogs really enjoy it and I feel good that I'm giving them quality food not full of mystery ingredients. Will purchase again soon.
Thanks again, I am pleased this product is available.
Amazing food and very low odor for fish dog food. My dog Buster loves All Team Dog products
The Big Switch
I switched my 8 y/o Czech GSD to Essential Blend from Orijen/Acana. Even though he is still training and extremely active he was getting too much protein from Orijen/Acana. We went on the hunt to find a top quality food for him with a Crude Protein percentage of under 30%.
We determined that Essential Blend was probably the route to go. We eased him into the EB and I think the only thing he is not on board with is the size of the kibble. He likes to bite and crunch his food and he hasn't quite mastered the smaller kibble in his mouth. Outside of that he is doing great on Essential Blend. We will be doing another blood test to confirm we're on the right tract.
Thank you!