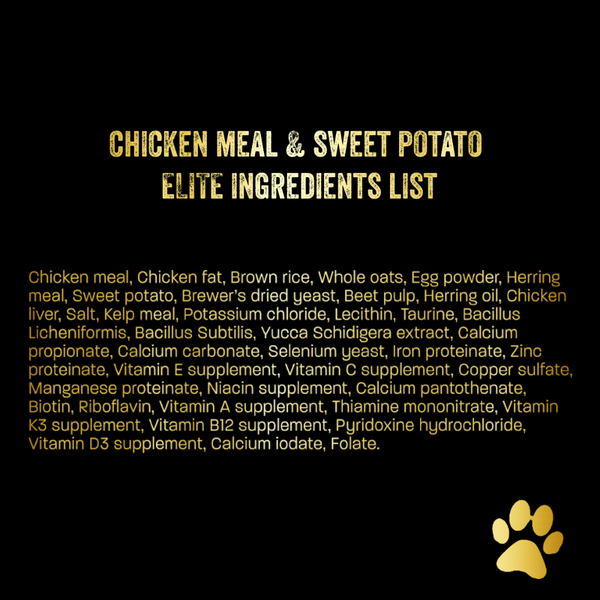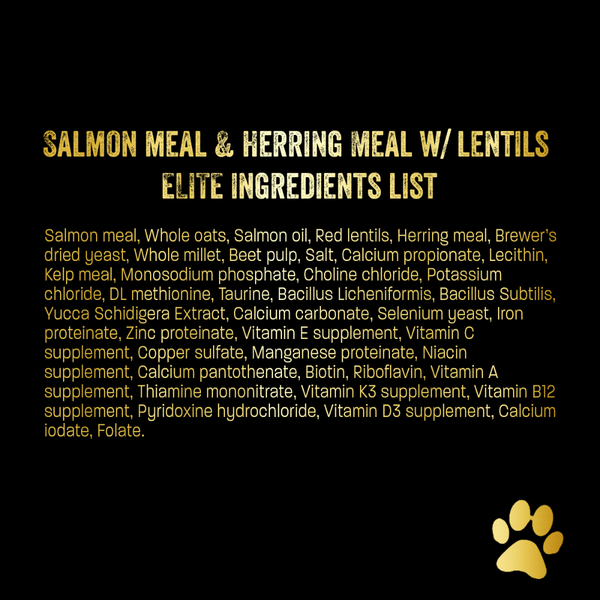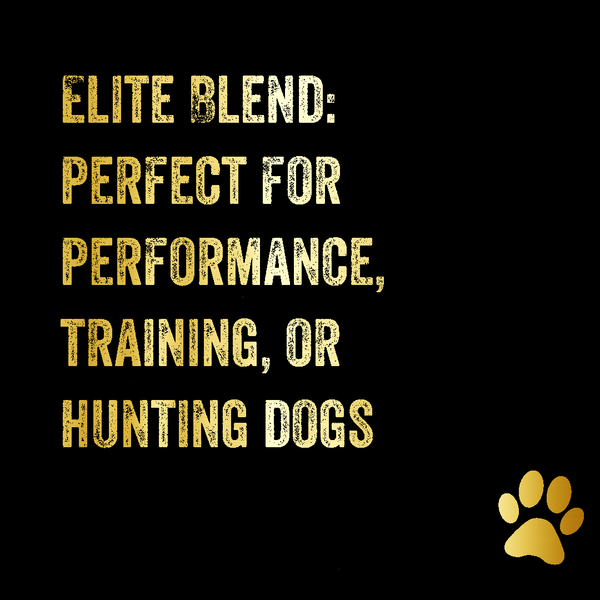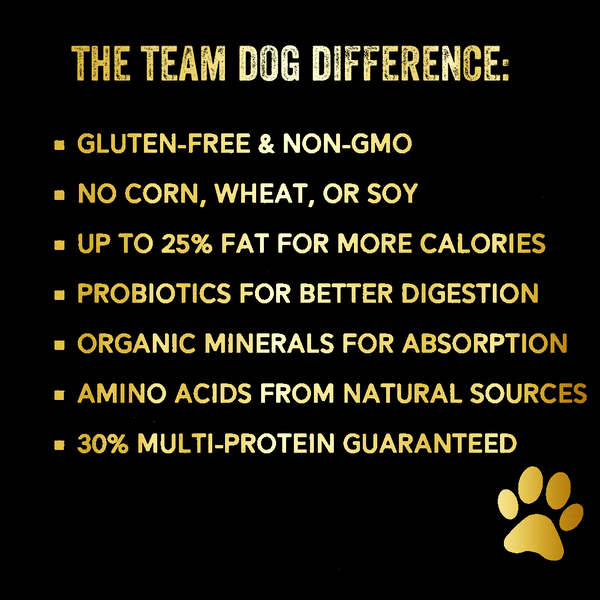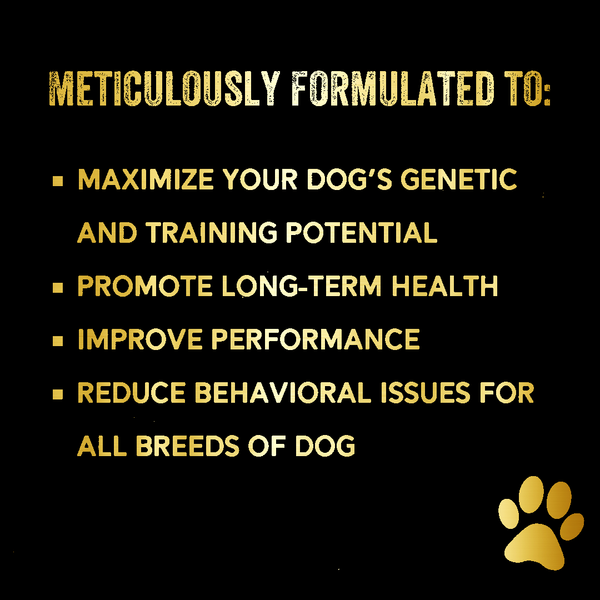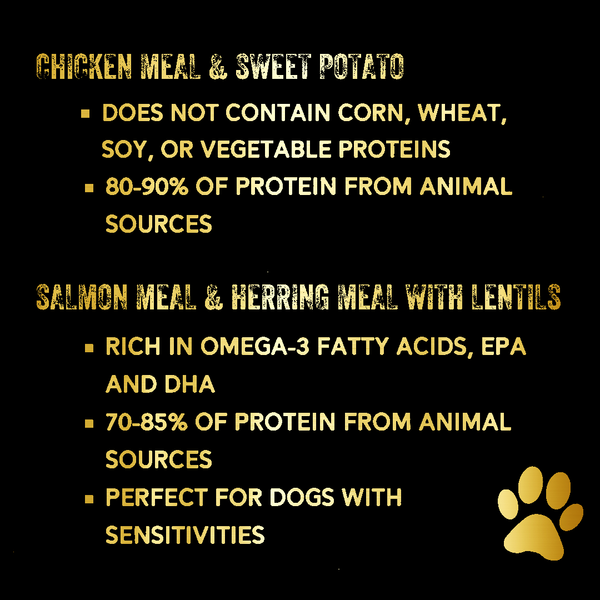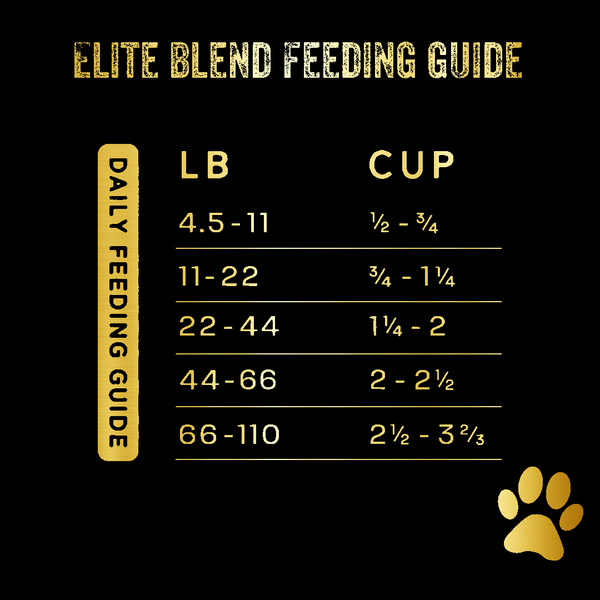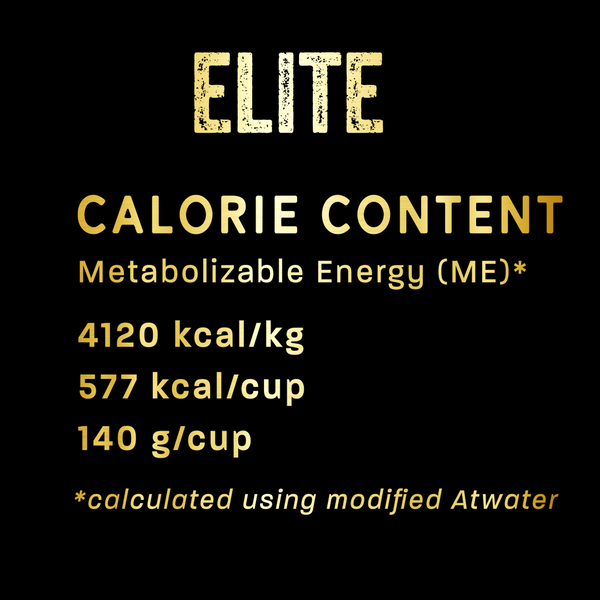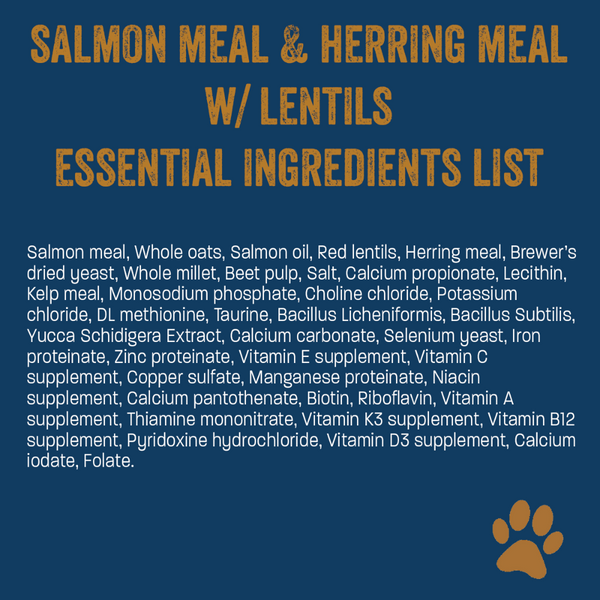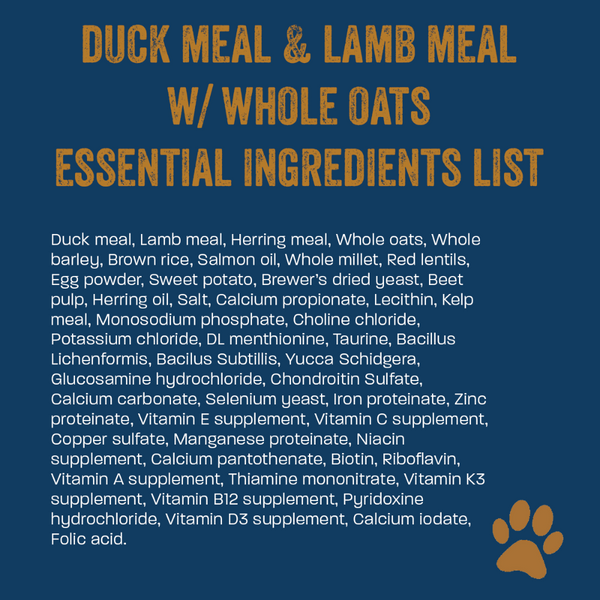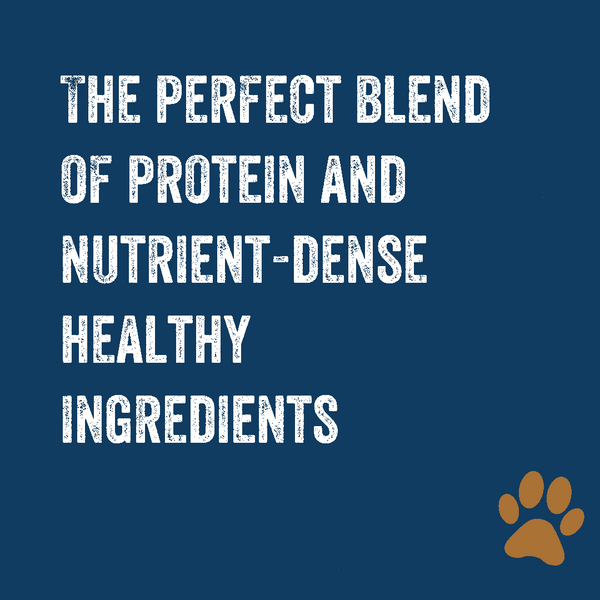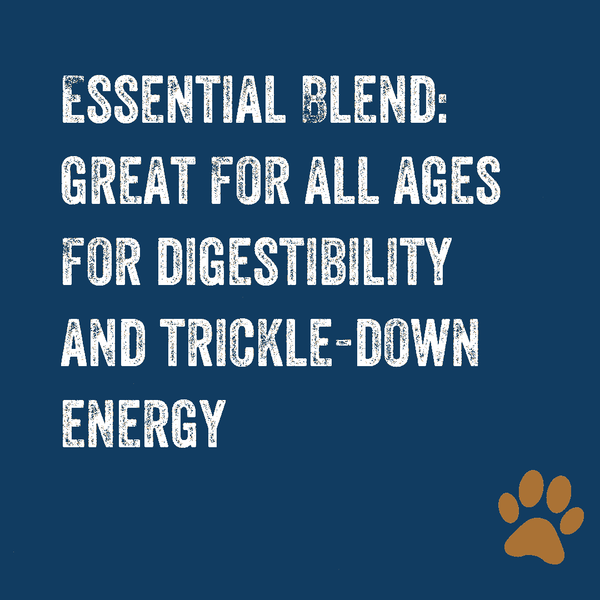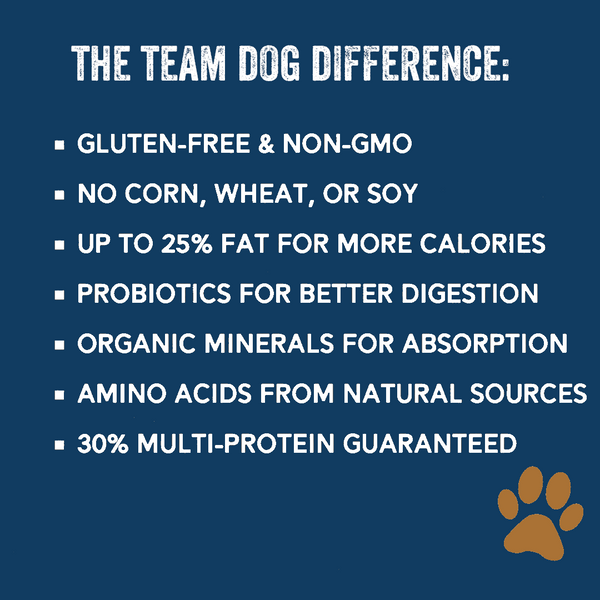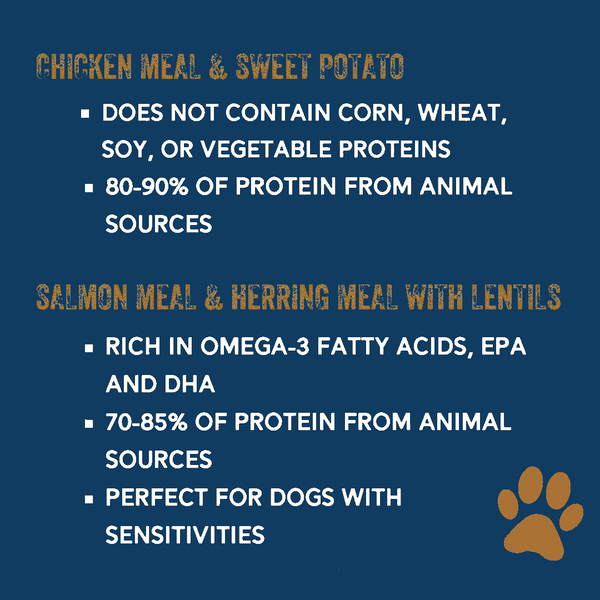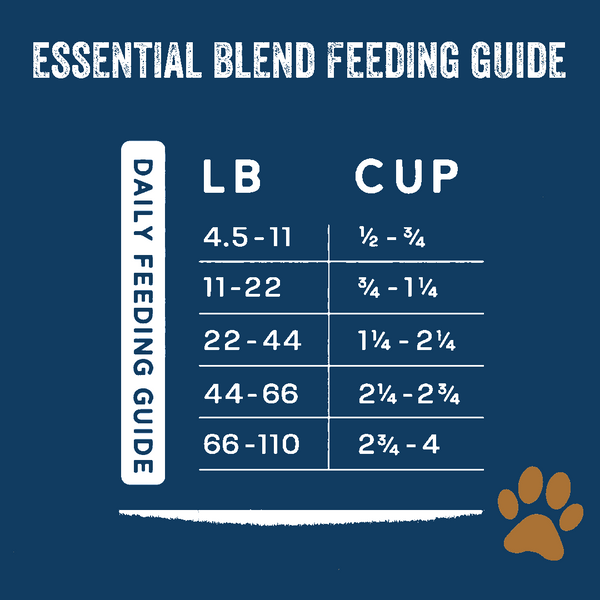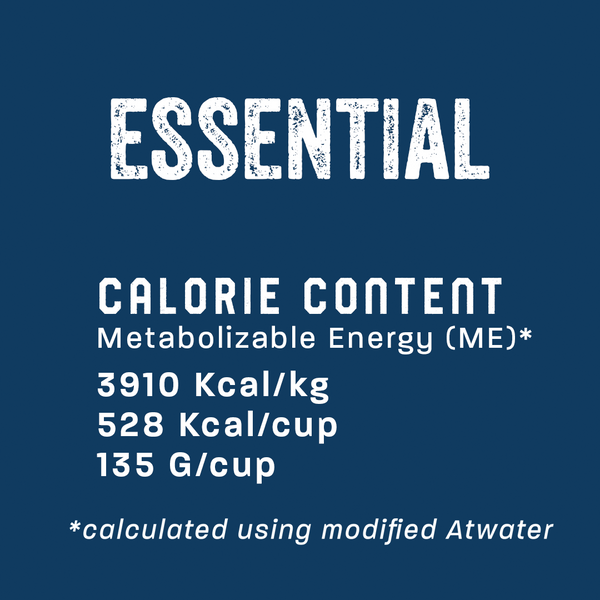 Experience Team Dog Food & Treats Sample Pack and learn your pup's preferences. Uncover the benefits Team Dog has for your companion and be their hero today.
Team Dog Food Formulas are AAFCO Approved. Our treats are freeze-dried raw. Over 300 authentic reviews.
Sample pack includes
1 - Sample of Elite Blend Chicken Meal & Sweet Potato -OR- Salmon Meal & Herring Meal -OR- Essential

Salmon Meal & Herring Meal -OR- Chicken Meal & Sweet Potato -OR- Duck Meal & Lamb Meal w/Whole Oats 

(0.44 lb)
1 - Treat sample (1 oz)
1 - 3" My dog is a Team Dog Decal
We recommend Essential Blend for puppies to senior dogs / Elite Blend for active dogs, working, or "hard to keep weight on" dogs
My dog love this food
My son Danny told me about Team Dog, so I tried a sample. Liesel loved it so I ordered a bag. She loves this food, and in the beginning begged for more. She's a 60 lb puppy, so she eats a lot, and I'm not sure I can afford to keep buying it, but it's definitely a good quality product, so if you can, I recommend it.
So good, the dog tore right through the shipping package
My GS is very particular about what treats she eats. I've listened to your podcast for awhile and wanted to give this a try. The package was delivered and when it was set on my desk to be opened when I got home from work, my dog ate through the shipping package and housed the treats in one sitting. Obviously, training is in order, thus the treats but says a lot about the quality if the dog can't even wait.
Food & Treats sample
The Wisenhiemer loved um...thanks!